Thermo Conversions, LLC & Red Lion Bio-Energy, LLC
GASIFICATION EPC
Engineering, Procurement, Construction of Modular Gasification Plant
$-Proprietary
This project involved engineering and design of a reference gasification plant using patent pending technology of Thermo Technologies along with the purchase of materials and fabrication and testing of a modular multi-feed stock biomass and coal gasification facility. This plant was placed in commercial service in 2007. It now is located at the University of Toledo in Toledo, OH as a research facility testing a variety of feedstocks while providing syngas to a 1960's vintage coal fired steam plant.
Kemmons Wilson Companies & Mid-America Mining & Dev., Inc.
New Coal Mine Development in Arkansas
$8 million
This project involved the leasing, exploration drilling, permitting, site development, mine planning and engineering for a new underground mine located in Arkansas. The property consisted of several landowners and types of ownership; fee, lease, surface only, mineral only, oil and gas only, coal only. Wiley negotiated purchase and lease agreements to consolidate a reserve into a mineable block of coal. A surface mine was permitted and operated, and an underground mine was designed, permitted and contract mined. The mine was then sold to a third party.
Mid-West Terminals of Toledo
Emulsification Facility –Engineering, Procurement & Construction
2 facilities – one in Ohio and one in Kentucky
$2 million
This project involved the design and construction of two synthetic fuel additive emulsification facilities. These were both fast track projects with tight budgets and time constraints. Both delivered product on time and within their budgets.
N. B. Partners, Ltd.
Overland Conveyor Design-Build-Operate – West Virginia
$4.5 million
This project involved design, procurement, and construction of two overland conveyors totaling over 7,000 feet. One belt to feed fuel to a power plant, and the other to take ash away from the plant. This project had a very tight schedule and had to be completed on time in order for the power plant to operate. Wiley was able to complete the project well ahead of schedule and under budget.
NexGen Resources, LLC & Republic Financial Corp.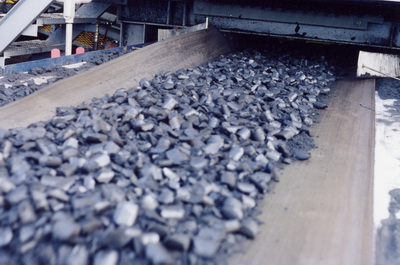 SynFuel Plant Design-Build-Operate – West Virginia
$10 million
This project involved construction of a synthetic fuel facility from concept to operation. From initial design through site selection and construction, Wiley was the lead engineer and contractor for this facility. The project had a very high stakes deadline that was met overcoming "impossible odds" of completion. Wiley provided continuous technical assistance for this project that produced 4 million tons per year of product from 1998 to 2007. Over 1.2 Billion Dollars in gross tax credits were generated in this highly successful project. This facility received numerous safety and efficiency awards.
Patch Coal Co.
Contract Mining – Oklahoma
$ 4 million
A small coal company had the opportunity to sell coal beyond their production capacity, so they hired Wiley to contract mine an area on their property that was permitted. Wiley leased surface mining equipment, hired operators and supervised this operation producing approximately 120,000 tons of coal. This was the most profitable operation that the coal company had at that time.
Ranchers Coal, Inc.
Acquisition of operating coal company - Oklahoma
$ 8 million
This was an acquisition of an operating coal company for a group of investors. Wiley managed the mine and through leasing of additional reserves, permitting, purchasing of equipment, and hiring employees, production was more than tripled. Wiley was involved in the management of this operation for three years. The company continued to operate for several years under management trained by Wiley.